Toni practices in the areas of estate planning, including estate and gift tax planning and special needs trusts, probate and trust administration, and charitable planning.  She works with individual and business clients on real estate transactions, including commercial leases, assisting clients with business entity planning, and business succession planning.
Toni has been practicing law since 2005 and is licensed in North Dakota, Minnesota, and Arizona.  Toni is also a Certified Public Accountant, having earned her CPA designation in 2003.
Kristen practices law with an emphasis in estate planning for individuals and families, including incapacity planning, will planning, revocable trust planning, gift and estate tax planning, charitable planning, and special needs planning, as well as probate and trust administration.  She also assists clients with various real estate matters, as well as business entity matters, and farm and business succession planning.  Kristen is licensed to practice law in North Dakota and Minnesota.
Ellie focuses her practice on estate planning for traditional and non-traditional families, farm and business succession planning, probate administration, trust administration, and special needs planning.  She also assists  clients with real estate matters and business entity matters, including formation and organization, corporate governance, mergers and acquisitions, and winding up and dissolution. Ellie is licensed to practice law in North Dakota and Minnesota.
Jessica McCaslin
Lead Paralegal
Jessica is our lead paralegal and has been working with Sandin Law for more than a decade, assisting with all aspects of the firm's law practice. With outstanding customer service  and an excellent work ethic, Jessica plays an important role in delivering sophisticated estate plans for our clients.
Kelly has been a part of Sandin Law since 2015.  She assists the attorneys in matters related to estate planning, probates, business planning, and real estate.  With her attention to detail and consideration of each client's needs, Kelly helps to deliver a well-rounded end product for all clients.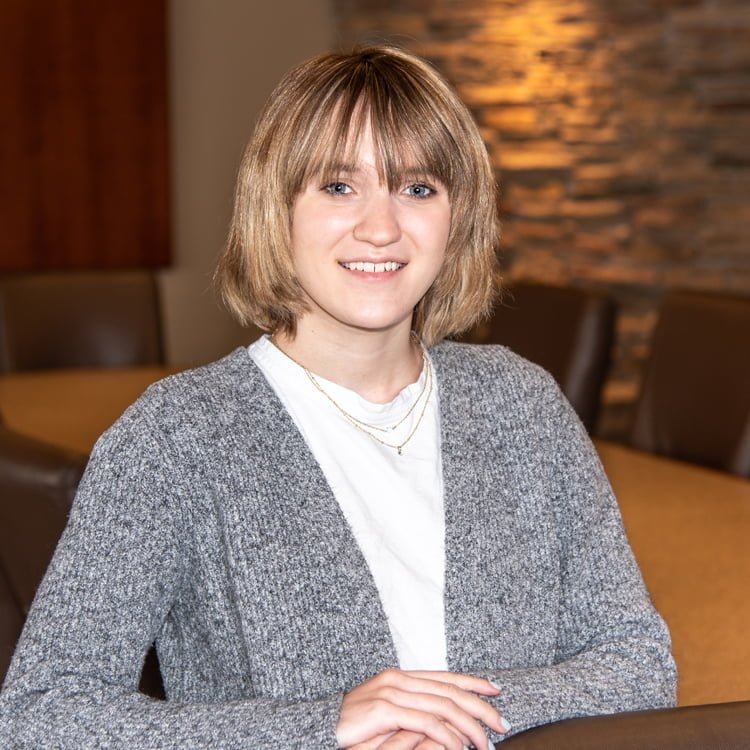 Aeryial assists with drafting estate planning documents, probate documents, business organizational documents, and real estate documents. She also assists with the coordination of our estate planning clients' assets to ensure they are aligned with their estate plan.
Brianna Gratz
Office Manager
Brianna is an office management professional with ten years of industry experience.  She joined the Sandin Law team in 2019 as an administrative assistant and is now our firm's office manager.  She possesses excellent organizational skills and ensures the effectiveness of the firm's staff and processes.
Briann Martinson
Office Coordinator
Briann assists with client coordination, scheduling, and daily operations of our firm.  With excellent personal relationship skills, she ensures our clients know what to expect when they come to our office and helps prospective new clients feel welcome and in a place where we can help.