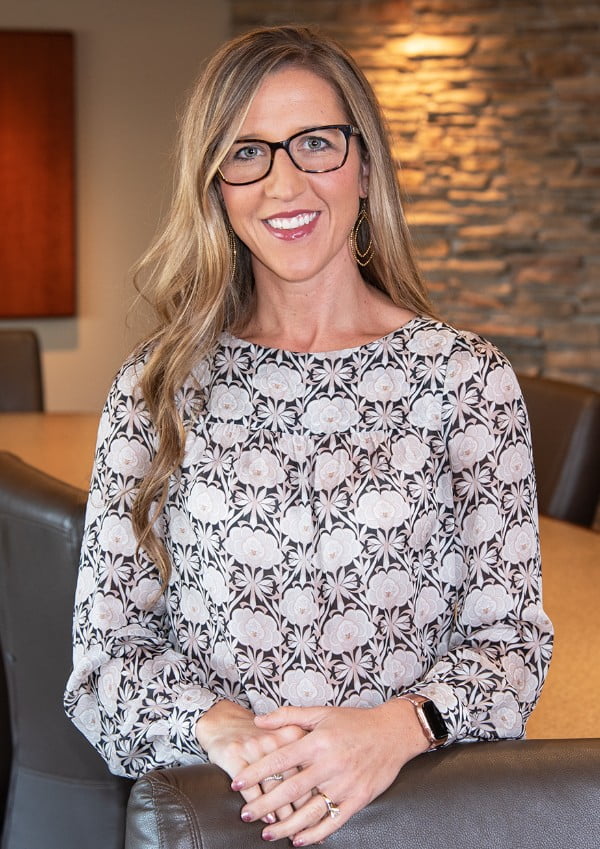 Toni is the owner and founder of Sandin Law and is licensed to practice law in North Dakota, Minnesota, and Arizona. She graduated with distinction in 2005 from the University of North Dakota School of Law and is also a Certified Public Accountant (CPA), having received her CPA designation in 2002.  Toni received her undergraduate degree from the University of Saint Thomas where she majored in Accounting. With her unique blend of legal, tax and accounting knowledge, Toni provides a strategic advantage for her clients because of her ability to intricately understand multiple facets of estate and gift tax planning. Having grown up in an entrepreneurial family, Toni understands all aspects of being involved in a family business and the challenges that can come with it. Toni specializes in estate planning matters, including business succession planning, charitable planning, special needs planning, and estate and gift tax planning, probate and trust administration, and real estate.
While attending law school at UND, Toni was a member of the North Dakota Law Review, an Extern with the United States District Court for the District of North Dakota, and worked as a law clerk in the Grand Forks State's Attorney's Office. She spent five years as an Associate Attorney with Dorsey & Whitney in Fargo, North Dakota in their corporate and estate planning practice groups prior to opening Sandin Law in September of 2009, and from 2015-2018, she joined Gray Plant Mooty managing the Fargo's Trust, Estate and Charitable Planning group. Toni remains highly connected to both the legal and accounting industries through numerous areas of involvement, including being a member of Wealth Counsel, a member of Red River Valley Estate Planning Council, a member of the State Bar Association of North Dakota, a member of the Minnesota State Bar Association, a member of the American Institutes of Certified Public Accountants, and a member of the North Dakota Society of Certified Public Accountants.
Toni has been invited to speak at a number of events in the region on topics such as business succession planning, real estate, charitable giving, advanced estate planning techniques, as well as special needs planning.  In 2011, Toni was featured in the Bismarck Tribune's Business Watch Magazine as a recipient of the "40 under 40" Award, which is published across the State of North Dakota, and in 2014, Toni was selected by Prairie Business Magazine as one of the "Top 25 Women in Business".  More recently, Toni was nominated as a Fellow of the American College of Trust and Estate Counsel (ACTEC) in March of 2021.  She was chosen by a group of peer-elected trust and estate attorneys across the US and abroad for her outstanding reputation, exceptional skill, and substantial contributions to the field by lecturing, writing, teaching and participating in bar activities.
Toni is a native of Fargo, North Dakota and loves working in, living in, and giving back to her local community. Toni currently serves as a board member for the Red River Valley Estate Planning Council, the Sanford Foundation, and Fargo-Moorhead Area Foundation.  She also serves on the finance council to her parish, Sts. Anne & Joachim Catholic Church.  In the past, Toni has served on the board of directors for the North Dakota Autism Center, the Village Family Services Foundation, co-chaired the Signature Chef event for the March of Dimes, and supports many different charities in her community, including the Jeremiah Program, the United Way, Habitat for Humanity, and Churches United for the Homeless.
When she is not serving her clients and her community, Toni enjoys yoga, water skiing, playing tennis, traveling, and spending time at the lake. Most of all she enjoys spending time with her husband, four children and their miniature poodle.